The shadow justice secretary has called for an independent review of court fees following trade union Unison's surprise victory in the Supreme Court yesterday over employment tribunals.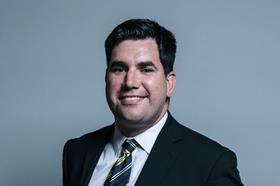 Richard Burgon MP has today written to his counterpart in government David Lidington calling on him to commission an independent review of how fees have affected access to justice in other courts and tribunals.
'Given your government's record of denial in relation to your unlawful employment tribunal fees, it is clear that your government cannot be trusted to carry out this review itself,' the MP for East Leeds writes.
Tribunal fees were introduced in July 2013 by a fees order made by then lord chancellor Chris Grayling – who was the defendant in the case. The lord chancellor post has since changed hands three times.
Fees started at around £160, and increased to between £230 and £950 for further hearings. For certain claims claimants had to pay up to £1,200. Unison claimed that the fees prevented thousands of employees, particularly those on low incomes, from getting justice if they are badly treated by their employers.
The union said the fees breached the EU law principle of effectiveness, and asked whether the policy was indirectly discriminatory, claims which the Supreme Court backed up.
Burgon's letter also calls on the government to reveal how much money it spent defending its 'unlawful and unjust policy'; asks when it will apologise to people whose access to justice has been blocked; and when it will issue a full refund to people who have already paid fees.
Burgon posted a photograph of his letter on Twitter and called on the government to publish its response.
The MoJ has indicated it will reimburse claimants but has not given a firm time-frame. It is expected this will cost around £32 million.
My letter to the Secretary of State for Justice following @unisontweets historic ET Fees victory. Government has serious issues to address.

— Richard Burgon MP (@richardburgon) 27 July 2017