Shares in outsourcer Interserve, the biggest provider of probation services in England and Wales, collapsed this morning after the company revealed it is in rescue talks.
Interserve, which has debts of £500m, is planning a debt for equity swap which will dilute existing stakes. In early trading the shares fell to 6.5p, down 70% on Friday. The shares were worth 100p a year ago.
Yesterday the firm said it was 'making good progress' on a recovery plan. In a statement, Interserve said: 'The fundamentals of the business are strong and the board is focused on ensuring Interserve has the right financial structure to support its future success.'
Interserve holds a number of multi-million-pound contracts in the law and justice sector, for clients ranging from the Ministry of Justice to the law firm Irwin Mitchell.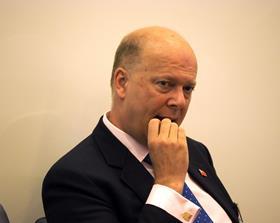 In 2014 the company was awarded a £600m, seven-year contract to run probation services under former lord chancellor Chris Grayling's heavily criticised Transforming Rehabilitation programme. It supervises about 40,000 medium-low risk offenders for the Ministry of Justice. Interserve shares hit a peak of 700p in the same year.
In September last year the company landed a £12m five-year facilities management contract with the Ministry of Justice.
Interserve's problems follow the collapse of Carillion in January 2018. That prompted a pilot of 'living wills' for contractors, enabling critical services to be taken over. Interserve is one of five suppliers taking part.