The Solicitors Regulation Authority has indicated that firms are to face disciplinary action if they do not abide by a potential requirement to publish data about complaints they receive – as research reveals that more than 90% of consumers want to see more transparency.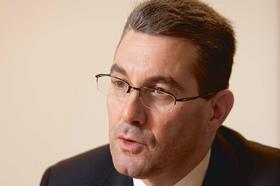 SRA chief executive Paul Philip told the Gazette yesterday that the regulator is considering imposing a mandatory requirement on firms to publish complaints data, on pains of disciplinary penalties.
Joint research by the SRA and Legal Ombudsman, published today, shows that 91% of consumers said having access to a firm's complaints data would be useful. By contrast, only 36% of firms surveyed said publishing this information would demonstrate that they provide a good service.
The research, carried out by London Economics and YouGov, surveyed 539 law firms and 2,016 'dissatisfied users of legal services'.
According to the research, 93% of law firms agreed that there are business benefits to handling complaints well. However, firms and the public were split in what they look for in a service. While 64% of firms said a good legal outcome was their top priority, only 33% of clients agreed. Instead, most clients (62%) selected regular communication as their top priority.
The SRA claimed the conclusions support its work and the findings of the Competition and Markets Authority (CMA) that there is a lack of useful information for the public when making choices about legal services.
Philip said: 'Nine out of 10 people think that firms' complaints data would be useful and over a third of firms agree. We are looking at how best to publish firms' complaints data and this research supports that work. This is both an opportunity for firms and a chance to improve the customer experience.'
The research also revealed that 56% of aggrieved legal services clients had taken their first-tier complaint further – either to the SRA or LeO. Most complaints are about delays or communication failures, most commonly relating to conveyancing, family law or wills and probate. When asked what people were looking for, the majority said an explanation, apology or work progressed.
Only 34% of firms reported that they informed consumers about the LeO in writing as part of their complaints procedure, even though they are legally required to do so.
Philip added: 'It makes good business sense to handle complaints well. This report shows some firms are doing positive things to tackle problems, but there is still some way to go. This is not about template responses but understanding your client and responding to their individual needs and expectations.'
Philip added that proposals for firms to publish prices could be implemented as soon as the end of next year. He said that the requirement would be aimed at high street firms as it was considered that larger firms would be better equipped to look after themselves and make decisions.