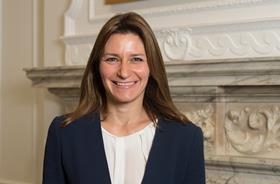 Justice ministers came under fire both inside and outside parliament today over their failure to publish a promised review of reforms which brought in drastic cuts to legal aid in England and Wales.
In parliament, justice minister Lucy Frazer QC told Labour's Stephanie Peacock: 'We said that we would publish the review early in the new year and we will be publishing it early in the new year. The honourable member should expect it shortly.' Peacock had accused the government of dragging its feet over the review, which was due to be published in December last year.
Frazer said 'this is a serious matter that takes time', quoting Labour MP Andy Slaughter's comments to the Gazette last year that he would 'rather the government take this seriously and take their time with it'.
The Young Legal Aid Lawyers (YLAL) group issued a statement afterwards to say it was 'disappointed at the continuing delay', pointing out that the government repeatedly promised to review the impact of the Legal Aid, Sentencing and Punishment of Offenders Act within five years of the legislation coming into force in April 2013.
The group said: 'It has now been almost six years since LASPO came into force, and the review of its impact has still not been completed. During that time, hundreds of thousands of people who would previously have qualified for legal aid have not received it, as a direct result of LASPO. For everyone affected by LASPO, justice delayed is justice denied.'
The number of people who received publicly funded early legal advice in civil law - including family, community care, debt, employment, housing and welfare benefits - fell from 573,737 in the financial year before the cuts came into force to 140,091 in 2016-17.
The group said: 'In these circumstances, the ongoing delay in the publication of the review is a matter of significant concern to YLAL. The impact of the cuts to legal aid is being felt by ordinary people, who are cut off from effective access to the justice system every day.'