Supreme Court justices have ruled by a three to two majority that a freeholder was entitled to withhold consent for a leaseholder to apply for planning permission that might reduce the value of a West End property.
Sequent Nominees Ltd (formerly Rotrust Nominees Ltd) v Hautford Ltd [2019] UKSC 47 concerned a six-storey terraced building in Brewer Street, Soho, London. A 1986 lease includes the fully qualified covenant that the tenant may not apply for planning permission without the landlord's consent, which must not be 'unreasonably withheld'.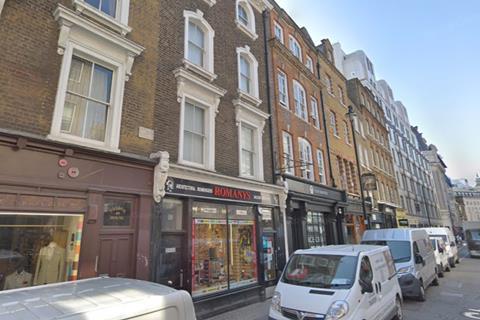 Between 2013 and 2015, the sub-tenant, an ironmonger business, converted the four floors into self-contained flats and sought the former landlord's consent to apply for the necessary planning permission. This was refused on the ground that, if the majority of the building became residential, the tenant would have the chance to compulsorily acquire the freehold under the Leasehold Reform Act 1967. An increased risk of such enfranchisement would devalue the landlord's property.
The tenant challenged the refusal on the ground that it was unreasonable and was backed by the County Court, the High Court and Court of Appeal. However in a judgment published today, Lord Briggs, backed by Lord Carnwath and Lord Hodge, allowed the landlord's appeal. Lady Arden and Lord Wilson gave dissenting judgments.
Giving reasons, Lord Briggs said the real issue in the case was whether the courts were correct in construing the lease in such a way as to prevent the landlord from having regard to an increased risk of enfranchisement from residential use. He found that the Court of Appeal had made an error in law in ruling that it made no sense to allow the landlord to refuse planning permission to avoid the risk of enfranchisement, because a third party could apply for the same planning permission free of any such restraint and with the same adverse consequences.
'A down to earth factual analysis of the economic consequences to the landlord of fiving or refusing the requested consent... plainly suggests that a refusal is reasonable.'
Dissenting, Lady Arden and Lord Wilson pointed to a clause in the lease suggesting the tenant may use the building for residential purposes.
Philip Rainey QC and Ellodie Gibbons, instructed by Trowers & Hamlins LLP, appeared for the appellant; Tiffany Scott QC and Charlotte Black, instructed by Thomson Snell & Passmore LLP, for the respondent.