International firm Taylor Wessing has enjoyed a healthy year at its UK office with profits up 16%, contributing to a 20% increase in profits per equity partner .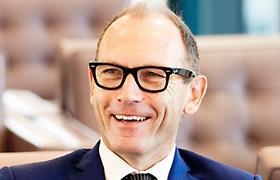 UK profit for the year ending April 2018 was £56.8 million, a 16% rise on last year's figure of £49.1m. Profit per equity partner was £579,000 – a 20% increase on £481,000. Revenue increased by 12%, from £128.9 million to £144.6m. Global revenue was £301.5m, up from £269.8m.
Tim Eyles, UK managing partner, said: 'This has quite simply been Taylor Wessing's best year yet. We achieved superb growth across our key sectors. This is a testament to the focus of our international strategy and how we work creatively with our clients to help navigate the challenges of the globalised business environment.
He added: 'Whilst conscious of ongoing market and economic developments, we look forward to the next 12 months with optimism.'