Top 100 law-firm Foot Anstey has launched its own medical negligence practice under a new brand name.
The new entity, Enable Law and launched on 1 May, operates under the Foot Anstey Group but is a standalone business. As well as medical negligence it also focusses on personal injury and mental capacity services.
According to the firm, Enable Law was created as part of a 'strategic rebrand' to provide 'greater clarity for clients'.
The new business has more than 80 healthcare specialists, including five partners and six legal directors. It has offices in seven locations across the south west, south coast and London.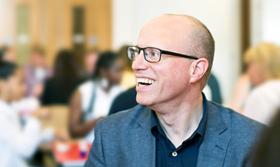 Rob Antrobus, head of Enable Law, said: 'We are really proud of our new identity – this project is much more reflective of the work that we do and will help us reach more people who may not have been aware they could access support.'
John Westwell, managing partner at Foot Anstey, said: 'Making Enable Law a separate business entity provides greater clarity between the firm's work for businesses and individuals. Foot Anstey's focus is on continued delivery of our strategy to provide a client-centric service for our regional, national and international clients, particularly in our core sectors.'