Legislation aimed at 'restoring confidence in the criminal justice system' is to be unveiled in parliament today. According to a government statement, the Police, Crime, Sentencing and Courts Bill will equip the police with the powers and tools they need to protect themselves and the public, while overhauling sentencing laws to keep serious sexual and violent offenders behind bars for longer, and placing greater emphasis on rehabilitation to better help offenders to turn their lives around.
Proposed measures include:
Whole life orders for the premeditated murder of a child as well as allowing judges to hand out this maximum punishment to 18 to 20-year olds in exceptional cases such as acts of terrorism which lead to mass loss of life.
New powers to halt the automatic early release of offenders who pose a danger to the public.
Reforming criminal records disclosure to reduce the time period people have to declare previous non-violent, sexual or terrorist convictions to employers – covering both adult and youth offences.
Introducing life sentences for killer drivers.
New rules to end the need for participants to travel unnecessarily to court by allowing criminal courts to maximise the use of video and audio technology as it develops.
Enshrining open justice principles by allowing for remote observers – using video and audio technology – across the vast majority of courts and tribunals improving public access and transparency.
Enabling profoundly deaf people to sit on juries by allowing a British Sign Language Interpreter into the deliberation room.
Increasing the maximum penalty for criminal damage of a memorial from three months to 10 years.
Stronger youth community sentencing options, including greater use of location monitoring and longer daily curfews, providing robust alternatives to custody.
A legal duty on local authorities, the police, criminal justice agencies, health and fire and rescue services to tackle serious violence through sharing data and intelligence.
Stronger police powers to tackle non-violent protests that have a significant disruptive effect on the public or on access to parliament.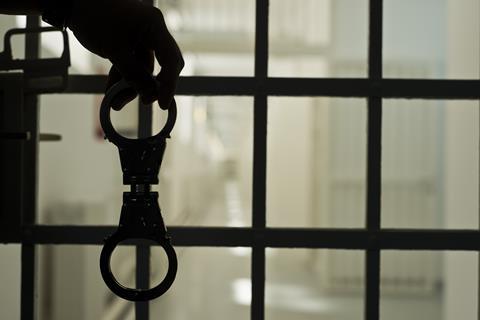 Announcing the legislation, the lord chancellor, Robert Buckland QC MP, said: 'We are giving the police and courts the powers they need to keep our streets safe, while providing greater opportunities for offenders to turn their lives around and better contribute to society. At the same time, we are investing hundreds of millions to deliver speedier justice and boost support for victims, and will continue to do everything it takes to build back confidence in the criminal justice system.'