The UK has ratified the Unified Patent Court Agreement (UPCA) that enables a single judgment on patent disputes across EU member states.
In a statement this afternoon, the Intellectual Property Office said IP minister Sam Gyimah MP, today 'confirmed that the UK has ratified the agreement'.
'Our ratification brings the international court one step closer to reality,' the IPO said.
Although by law the UPC is an 'international treaty' it is currently only open to EU members and will refer certain points of law to the Court of Justice of the EU (CJEU).
The accession document has also been rubber stamped by foreign secretary Boris Johnson, who has recently stepped up his rhetoric in calling for an end to CJEU jurisdiction.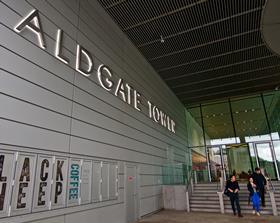 One of the court's major divisions is to be in Aldgate Tower on the edge of the City of London. The IPO added that the unique nature of the proposed court meant that the UK's future relationship with the UPC will be 'subject to negotiation with European partners as we leave the EU'.
Stephen Jones, president of the Chartered Institute of Patent Attorneys (CIPA), predicted that the UK would be able to play a full role, despite Brexit, because the UPC 'would be an international court and not an EU institution'. He added: 'CIPA welcomes the UK's ratification. CIPA believes that the UPC will be a better system with UK involvement.'
Graeme Fearon, partner in the IP department at national firm Thrings, said the development was a clear step towards the implementation of the UPC.
He added: 'The UK's position and role within the UPC has been questionable since the Brexit referendum result and, while this ratification doesn't answer all concerns, it does avoid an even trickier situation had the UK tried to ratify after 29 March 2019.'
Gyimah added: 'Ratification of this important agreement demonstrates that internationally, as well as at home, the UK is committed to strong intellectual property protections. This will help to foster innovation and creativity, bringing our modern and ambitious industrial strategy to life.'
However, full ratification of the agreement is not yet complete as Germany's federal constitutional court, the Bundesverfassungsgericht, has said it will decide on a challenge to the UPC this year. However, the court has not provided a firm timeframe for hearing the case.
Germany, France and the UK are all recquired to ratify the agreement before it can come into being.