The University of Exeter has partnered with international firm Reed Smith to set up a four-year degree course incorporating a year-long placement at the firm, a move that appears to back predictions that a two-tier training regime will emerge under the forthcoming 'super-exam'.
In an announcement today, the firm says the 'legal placement' degree will 'combine aspects of a global top-100 legal education with an immersive, year-long placement at Reed Smith's London office'. Students will also learn how developments in technology will change the role of judges and lawyers.
The course, Reed Smith said, takes into account the way solicitors are to be trained under the Solicitors Qualifying Examination (SQE). The centralised assessment proposed by the Solicitors Regulation Authority is due to come into force in 2021.
The SRA argues that SQE will broaden entry into the profession as everyone would be judged by the same standard. That theory has however been questioned. The City of London Law Society last year mooted the idea of requiring would-be solicitors to get a 'City specific' background by embarking on 'LPC or GDL equivalents' on top of the SQE.
Professor Sue Prince, of the University of Exeter's law school, said: 'The aim of this programme is to deliver law training in a different and more innovative way, which meets the requirements of students and the legal industry. This is more than just a placement, it gives students a real opportunity to experience the world of law firms.'
The degree is available to existing first-year Exeter LLB students, with the first formal placement planned to begin in 2020-2021.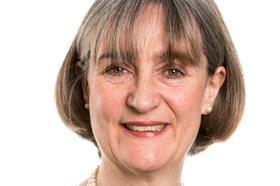 Lucy Dillon, chief knowledge officer at Reed Smith, said: 'Innovation is one of Reed Smith's core values, and exciting initiatives such as these bespoke LLB courses form a key part of developing our next-generation of lawyers, with a well-rounded view of legal practice, innovation, available technologies and improved service delivery, all focused on a deep understanding of clients' needs.'