Carey Olsen has strengthened its dispute resolution and insolvency practice in Hong Kong with the appointment of Chinese and common law qualified lawyer Yang Yang.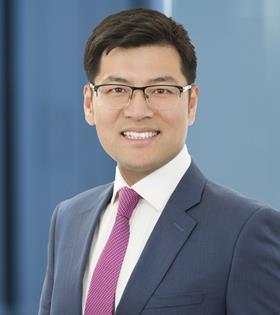 Fluent in English, Mandarin Chinese and Shanghainese, Yang has previously worked for international law firm Ince & Co in both its Shanghai and London offices. He was an associate in HFW's Melbourne office prior to joining Carey Olsen.
Yang has experience advising on both contentious and non-contentious matters across several sectors, ranging from corporate restructuring and finance transactions, large scale insurance and shipping disputes, disputes in relation to sale and purchase of high value assets, to injunction and freezing orders, joint ventures and outbound overseas investment.
Michael Makridakis, head of Carey Olsen's dispute resolution and insolvency practice in Hong Kong, said: 'Yang is an excellent addition to our Hong Kong practice and will be a valuable member of our wider dispute resolution group. He has a valuable wealth of experience in dealing with complex and multijurisdictional litigation and arbitration as well as working across different sectors, something we saw as important as Carey Olsen continues to enhance its Hong Kong offering.'
The Carey Olsen Hong Kong office opened in 2016 as part of the law firm's continued expansion of its network in Asia, which also includes a Singapore office. The Hong Kong office focuses on the full spectrum of contentious, semi-contentious and offshore advisory work. This includes domestic and international restructuring and insolvency, corporate and commercial disputes, banking and financial services litigation, trusts litigation as well as fraud, asset tracing and regulatory disputes.
Mr Makridakis added: 'Our Hong Kong office provides clients and referrers with access to offshore dispute resolution and insolvency specialists who are in the same time zone and who have a thorough understanding of the Asia market. With the addition of Yang to the team we now have specialist PRC legal and language skills to draw upon.'