Global law firm Baker McKenzie has hired Oliver Jefferies as partner.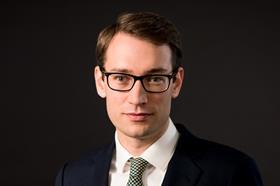 Jefferies, who has over 12 years in practice advising lenders and sponsors in complex real estate finance transactions, will join the banking and finance practice in London.
Global chair of Baker McKenzie's banking and finance practice group Matthew Dening commented: 'Oliver has an outstanding reputation in real estate finance. The global COVID pandemic has created new opportunities both in the distressed markets for asset classes that have been badly affected such as hotels, hospitality and retail and also in markets for asset classes that have benefitted from the crisis such as logistics, healthcare and technology related real estate assets. This has resulted in extensive activity for law firms and is predicted by many industry experts to continue even more strongly into 2022 and beyond. Oliver's expertise in this area will be invaluable to Baker McKenzie.'
London managing partner Ed Poulton added: 'We are very excited about Oliver joining our Banking & Finance group in London. A strategic objective of the team is developing further real estate investment business from our Bank, Direct Lender and PE RE Sponsor relationships across the EMEA region and ensuring we can deliver over and beyond our clients' demands in this space. Central to this is building and developing greater bench strength in London. Oliver has a strong track record in doing deals in this sector and his hiring is further evidence that we will continue to grow our transactional partnership in London and other key markets, both laterally and organically, following on from other recent strategic hires.'
Jefferies joins the firm from Stephenson Harwood.