Harold Benjamin has announced the creation of a new banking and finance department with the appointment of partner John O'Donovan.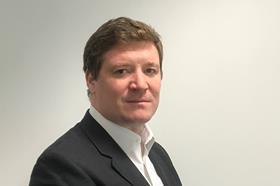 O'Donovan will be the firm's head of banking and finance, based in its new West End office. He joins from Investec Bank plc, where he led the banking legal team for nine years.
He has experience of high value property finance, restructuring and development finance, including bilateral agreements, revolving credit facilities, term facilities, letter of credit facilities, bank guarantees, debt restructurings and project financings. O'Donovan has also advised on transactions secured against assets from land and wealth portfolios to single stock investments across multiple jurisdictions.
He commented: 'Joining Harold Benjamin provides an excellent opportunity to work with the firm's existing lender clients and to establish a new department that complements the commercial property and development teams' offerings.'
O'Donovan will be supported by associate Ozan Zobra who joins from regional firm Birketts.
Managing partner Vijay Parikh commented : 'The creation of the new banking and finance department creates an exciting opportunity to grow, develop and build upon our well-established real estate offering. John brings with him years of experience from Investec Bank. His expertise will add strength and expertise to the firm's banking clients'.