Commercial litigation expert Marc Thurlow has returned to his roots – re-joining leading Essex law firm Birkett Long as a partner after training as a solicitor with the firm.
Marc, 33, was one of the initial team members that established the firm's Basildon office six years ago and, after broadening his commercial experience with a city law firm, he has returned to the expanding office to help develop it further.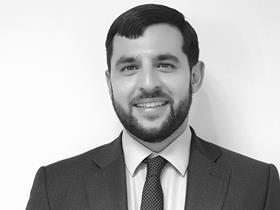 Marc specialises in resolving disputes that relate to the ownership and operation of companies, partnerships and LLPs, as well as disputes involving the financial services industry, professional negligence claims and contentious intellectual property matters.
Marc has been involved in a number of significant High Court decisions in recent years, one of which established a new point of law relating to the consequences of terminating a multi-party LLP agreement by repudiation. Another enabled his previous law firm to recover more than £450,000 in legal fees under a contingency fee agreement, following a successful claim against a bank for damages arising from a mis-sold interest rate hedging product.
A former pupil at King Edward VI Grammar School in Chelmsford, Marc grew up in Billericay. After completing his legal studies at Leicester and Sheffield universities, he returned to Essex to complete his training contract with Birkett Long.
'I qualified with Birkett Long in Chelmsford, then four of us helped to set up the Basildon office in 2011. It's grown a lot since then,' Marc said. 'It's good to come back as a partner and I look forward to putting my experience gained in the city to good use.'
'It feels familiar and I've settled quickly, but it's definitely also new and exciting because the firm is growing, with new buildings in Chelmsford and Colchester. I'm very pleased to have taken on the challenge of growing and developing our Basildon office.'
David Wisbey, chairman at Birkett Long, said: 'We are delighted to welcome Marc Thurlow back to Birkett Long, and I'm sure that his experience will provide a significant boost to our presence in south Essex.'
Birkett Long is a full service law firm with offices in Chelmsford, Colchester and Basildon. With 24 partners, it provides a wide range of legal and independent financial services for business including corporate and commercial advice, dispute resolution, education, insolvency and employment and for individuals: family law, wills and conveyancing.