Insurance risk and commercial law firm BLM has appointed Chris Jekiel as IT director.
Jekiel has over 20 years' experience in IT general management, working within legal, financial, banking and global corporate firms. He joins BLM from Horwich Farrelly.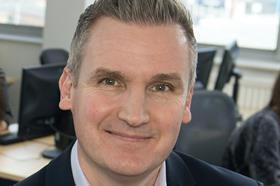 Jekiel will oversee BLM's investment and growth of its analytics offering, now led by the firm's new head of analytics, David Elliott. Elliot joined the firm in 2017 as a data scientist.
Senior partner Matthew Harrington commented: 'The legal sector has been undergoing rapid digitalisation in recent years, even prior to the circumstances we currently face. We have embraced these changes having introduced technology to assist case management and streamline processes in and outside the court system. The appointments of Chris and David have come at a great time of opportunity for the firm; their experience will be invaluable, with IT operations and innovation, now more than ever, vital to ensuring the smooth continuation of our services.'
Jekiel added: 'It is a good time to be joining BLM at a time of monumental change in not only the legal sector, but for business as we currently know it. There's a great team already in place at the firm, and I very much look forward to working with them on implementing a number of new strategies and strengthening our existing offering.'
In July 2019 the firm introduced BLM Innovations, a suite of seven software tools enabling clients to predict claim outcomes, faults and costs, analyse case data, improve communications, and provide real-time case developments.