Criminal Law Solicitors Association honorable secretary Mark Savage has joined Hull-based firm Williamsons Solicitors.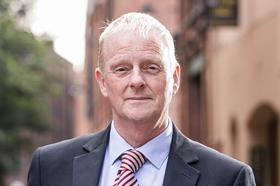 The move sees the Crown Court advocate and criminal and family lawyer relocate back up north having been a senior partner at an Essex firm for many years.
Savage says injustice is what gets him out of bed in the morning: 'I hate it … There are plenty of people who have been wrongly accused of crimes and I am passionate about helping.
'The opening at Williamsons came about through my relationship with [firm director] Bill Waddington and it really was a no brainer. Opportunities like this don't come along very often.'
He will be working in the firm's family and crime departments and has experience in the Court of Appeal and high profile murder and firearms cases. He was also selected to sit on a working party led by HH Peter Rook QC aimed at protecting vulnerable witnesses in rape cases.
Savage's appointment means that there are now two solicitors at Williamsons with prominent CLSA roles, as Bill Waddington (pictured above) is current CLSA chair. Both have been actively lobbying government over the last few years and have led protests around the UK against the legal aid cuts.
'Our biggest victory has been defeating the government on their proposed two-tier contract system which would have wiped out small high street solicitors and resulted in poor choice for people needing legal assistance,' said Savage.
Waddington said he was delighted about the appointment: 'Mark brings a lifetime of experience in the areas of family and childcare law and also in criminal law. We know him to be a very able advocate in both the Magistrates and Crown Courts and his ability is a great asset to both departments.'
Newcastle-born Savage added: 'Despite working in Hull, I am Newcastle United 'til I die.'