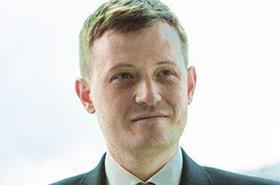 DWF has appointed regulatory specialist Richard Burger as a partner in its Regulatory, Compliance & Investigations team in London. Richard joins from corporate and insurance firm Reynolds Porter Chamberlain (RPC).
Richard has 20 years' experience in UK and international regulatory enforcement, criminal and internal corporate investigations. A former regulatory enforcement lawyer with the FSA - the predecessor to the Financial Conduct Authority (FCA), Richard represents clients in investigations by the FCA, Serious Fraud Office (SFO), Information Commissioner's Office (ICO), Financial Reporting Council (FRC), National Crime Agency (NCA), Insolvency Service, HM Revenue and Customs (HMRC) and the US Department of Justice.
Richard also regularly advises boards and senior managers on corporate governance, anti-financial crime, conduct and compliance.
At DWF, Richard will align with the business's sector approach and advise its financial services clients as well as strengthening its contentious regulatory offering both in the UK and internationally.
Graham Dagnall Practice Group Partner for the Litigation Practice Group said: "London is a key growth area for our regulatory practice, and Richard will make an excellent asset to the team, giving us a good opportunity to strengthen and diversify our expertise within our financial services sector group as well continue promoting close collaboration between our insurance and commercial divisions."
Richard Burger added: "DWF has a strong financial services sector group and is well-placed to further develop its contentious regulatory service line for banking and insurance clients. I'm really pleased to be joining the team, particularly at a time of such growth and development for the business, and believe that DWF's established regional network, growing international footprint and collaborative corporate and commercial practice, we are in a strong position to differentiate ourselves in the market."