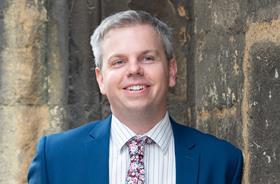 Hedges Law has welcomed Tom McInerney to lead its Private Client team.
Tom has lived in Oxfordshire for more than a decade, and has built his reputation offering empathetic and skilled, results driven counsel. He handles a full range of Private Client matters including wills, trusts, LPAs, inheritance tax and wealth planning, and will disputes. Prior to joining Hedges Law, he was a solicitor in the private client team at a large UK law firm in Oxfordshire.
'Hedges is a progressive and forward thinking law firm, and I was delighted when they approached me,' said Tom. 'Their ethos is all around making a real difference to their clients, which is exactly the reason I practice law, to help to bring peace of mind during what can be a daunting or difficult time in peoples' lives.
'It's a great time to join as the firm continues on its exciting trajectory and I really look forward to leading and progressing the private client department.'
Nicola Poole, managing director at Hedges Law added, 'It's a real pleasure to announce Tom's arrival amongst a number of other excellent new members of our expanding team at Hedges.
'Wills in particular are often considered something you do later in life, but it's important to protect your inheritance and assets from an early age, the same way people take out insurance to protect their homes or possessions. With Tom at the helm, we're looking to cement the private client services department to the heart of the firm to reach people of all ages and stages in their lives.'