Henderson Park, the European real estate investment platform founded by Nick Weber, has appointed Nick Russell as general counsel. Nick is a seasoned investment lawyer and fund general counsel. He will assume responsibility for all legal and regulatory aspects of Henderson Park's business including fund formation, governance and compliance, in addition to transaction execution and financing.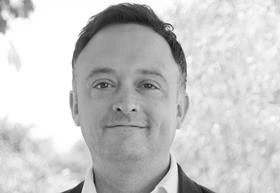 Prior to joining Henderson Park, Nick was European general counsel at Cross Ocean Partners where he helped form the business, including its spin out from Capula Investment Management, and managed all legal aspects of multiple fund launches.
Prior to this Nick spent 14 years at Goldman Sachs where he was an executive director and senior counsel working extensively with Nick Weber and the European Special Situations Group. Nick holds an LLB in Law, and is a solicitor of the Senior Courts of England and Wales.
Since its launch in September 2016, Henderson Park has grown to a 20 strong team with Nick being the latest in a number of high-calibre recruits. With an established investment and asset management team now in place, the business is now bringing on board specialist talent, such as Nick, to enable it to become a significant player in the European real estate investing landscape.
Commenting on the appointment, Nick Weber, founding partner of Henderson Park, said: 'I'm delighted to be working with Nick again at this important point in Henderson Park's life cycle. Nick's appointment further cements Henderson Park's ambitions which we can only achieve with the best people. As we scale the business, our investors require best in class legal, regulatory and transaction execution capabilities in order to deliver on our investment strategy. We now look forward to leveraging Nick's deep expertise as the business grows and we work our way through an exciting pipeline of identified opportunities.'