International arbitration and disputes lawyer Maurice Kenton has joined Hunton Andrews Kurth LLP as partner in London.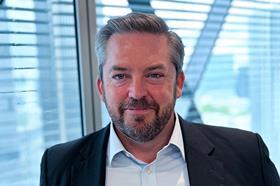 Kenton joins the firm from Clyde & Co., where he served as co-chair of its global arbitration group. He will lead Hunton Andrews Kurth's international arbitration practice.
Kenton represents clients in the mining, oil and gas, power, telecommunications, infrastructure and insurance sectors. He has represented private and state parties on high value and complex international disputes across five continents and has assisted clients with corporate internal investigations and international corruption investigations.
His practice also includes representing clients in large scale property and construction disputes involving business interruption and delay in start-up issues, primarily in the mining and power sectors for insurers and reinsurers.
Kenton has led cases under the rules of the International Chamber of Commerce (ICC), London Court of International Arbitration (LCIA) and United Nations Commission on International Trade Law (UNCITRAL), as well as at the International Centre for Settlement of Investment Disputes (ICSID) and in the English High Court.
Arriving with Kenton is disputes Counsel Edward Hamilton, also formerly of Clyde & Co., whose practice includes international commercial and investor-State disputes.

Tom Taylor, co-head of Hunton Andrews Kurth's litigation team, commented: 'Maurice and Edward bring an impressive set of credentials, experience and insight that align well with the firm's strategic commitment to maintaining a leading international arbitration practice'.