Irwin Mitchell has appointed Slater & Gordon's national head of employment, Deborah Casale.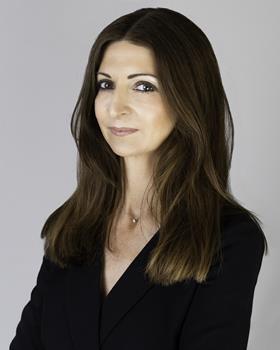 Casale has significant experience in advising senior executives and directors; negotiating high value settlement agreements and reviewing employment contracts across a wide range of sectors.
She advises on all aspects of contentious and non-contentious employment law including whistleblowing, equal pay disputes and unfair dismissal. She also advises employees on discrimination including sex, pregnancy/maternity, disability and race discrimination claims.
Casale commented: 'I am really looking forward to joining Irwin Mitchell and I'm excited about the opportunity to build on the success of what is a very well established and respected team.'
Fergal Dowling, director of legal services in the commercial advisory and disputes team, added: 'We're delighted to welcome Deborah - she is highly regarded in her field and her client centric approach fits ours perfectly. Deborah will be an asset as we continue to grow and be part of our ongoing success as one of the most innovative and best resourced employment teams in the UK.'
Head of Irwin Mitchell's employment and professional discipline team in London, Shah Qureshi, said: 'Deborah is a significant addition to our team and the move is another signal of our intention to invest in growth, whilst continuing to provide clients with first class legal support. Our award winning team provides expert advice to senior executives and professionals in a range of areas including whistleblowing, discrimination, pay and bonus disputes and restrictive covenants.'
Casale's arrival follows the firm's recent recruitment of employment partner Danielle Parsons, also from Slater & Gordon.
Irwin Mitchell now has the highest percentage of female solicitors of any UK law firm, with women making up 74% of colleagues, 47% of partners and 40% of the executive board. Three quarters of the partners in the London employment team are women.