Irwin Mitchell has hired private wealth and business specialist Siri Siriwardene as director of strategic growth for high net worth clients and business owners.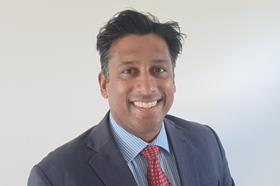 Siriwardene, who joins Irwin Mitchell from BLM where he was head of commercial advisory and private wealth, has 20 years' experience leading growth in departments and organisations in the legal sector.

He has particular expertise in strategic planning aligned to, operational and cultural change management, marketing, M&A and the creation of new business units.

Siriwardene will work closely with the firm's client services and commercial growth teams to analyse and help meet the needs of existing clients as well as drive a strategic growth plan targeting new business with a particular focus on high net worth and business owner clients.

Commenting on his new role, Siriwardene said: 'I'm really excited to be joining Irwin Mitchell, a firm that is known for its personal approach in delivering what its clients truly value. The breadth of service means we can help clients across their whole lifetime whether personal or business and that's an exciting proposition. The private wealth teams have a fantastic reputation and scale nationally and I'm looking forward to working closely with them to help grow the business whilst ensuring the human touch that Irwin Mitchell is so well known for is retained.'

Last year Siriwardene was appointed to the Oxfordshire Cricket Board's advisory team and will lead on equality, diversity and inclusion strategy and compliance following guidance set out by the England and Wales Cricket Board.