Lewis Silkin has appointed Supinder Singh Sian as a partner in the firm's immigration practice.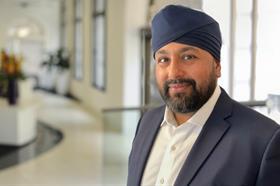 Supinder has more than 15 years' experience advising corporates and their employees on global mobility programmes and the co-ordination of international visa applications and executive transfers, as well as inbound immigration issues such as entry clearance.
He has particular expertise in International Agreement Contractual Service Supplier sponsorship and specialises in applications under the EU Settlement Scheme as well as providing support to corporate clients with EEA national employees.
Supinder has extensive experience advising both established and start-up tech and IT companies on sponsor licence applications, and subsequent sponsorship under Intra-Company Transfer and Skilled Worker routes. He also has particular focus supporting business in the financial services, engineering, charities, pharmaceutical and sports sectors as well as high net worth individuals.
Supinder commented: 'It is an exciting time to be joining Lewis Silkin, with the firm taking ambitious steps forward in terms of domestic and international growth, with the immigration practice already being well-known in the market as a real centre of excellence. This is a critical time for many businesses and individuals, as they attempt to navigate immigration and compliance issues in the wake of disruption to travel, business and migration resulting from Covid-19 and the knock-on effects on workplace and workforce management. I look forward to collaborating with my new colleagues as we guide our clients in the face of these emerging challenges, and to contribute to the continued success and growth of the firm.'
He joins Lewis Silkin from Squire Patton Boggs where he was a partner in the firm's labour and employment practice.