A solicitor specialising in corporate and commercial matters has joined one of Coventry and Warwickshire's leading law firms, signalling its ambitions for the development of its corporate and commercial services.
John Morgan brings a wealth of experience to Mander Hadley Solicitors, which has offices in Coventry and Kenilworth, as a senior associate in the firm's corporate and commercial department.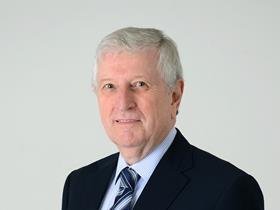 John's appointment brings an additional depth of expertise to further strengthen the corporate and commercial team at Mander Hadley Solicitors.
His wide and varied experience of corporate and commercial matters includes company and business sales and acquisitions, corporate finance, share capital and structures and shareholders' agreements. He also has extensive experience of company reorganisations, banking and finance, partnerships, UK and international commercial contracts, joint ventures and investment agreements.
Businesses across Coventry and Warwickshire can now benefit from the experience John has gained over the course of his 40-year career in the UK and in the Middle East, as well as specialist advice on an increased range of corporate and commercial matters.
John said: 'I am very pleased to have joined Mander Hadley Solicitors. This is a long established firm with strong links to the business community. The firm has big ambitions for its corporate and commercial department. I am looking forward to being able to assist businesses from across Coventry and Warwickshire with complex commercial and corporate matters.'
Jonathan Hall, managing director at Mander Hadley Solicitors, added: 'We are delighted to be able to welcome John to Mander Hadley Solicitors. The breadth and depth of expertise he brings is a real boost for commercial clients from across Coventry and Warwickshire and demonstrates our ambitions for the department.'