Specialist family law solicitor Geraldine Watson has joined the Leicester office of Nelsons Solicitors.
With more than nine years' experience, Geraldine has added a wealth of expertise to the family law team, which is based in New Walk.
Geraldine, who qualified as a solicitor in 2008 and is accredited under The Law Society's Family Law Scheme, has joined the office from Lawson West Solicitors.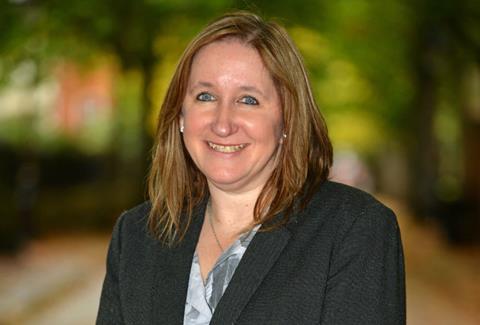 She said: 'Nelsons has an excellent reputation – not only for providing a first-class service to clients but it is also a sought-after place to work. The team has experienced and knowledgeable experts in all aspects of family law and my transition has been very smooth as the people are really friendly and helpful.'
Geraldine specialises in all aspects of family law, including providing advice on private children law, divorce, finances, cohabitation, pre and post nuptial agreements and domestic violence.
She added: 'I am very much looking forward to what the future holds and working to progress my career, build my reputation and develop my knowledge in this area.'
Family law partner Emma Davies said: 'We are thrilled that Geraldine has joined us. Her significant experience in this area brings additional expertise and depth to the team and I am looking forward to working with her and seeing her flourish in her new role.'
Nelsons has one of the largest teams of specialist family solicitors in the East Midlands with a reputation as leaders in its field.