Ex-Kirkland & Ellis partner Chris Wall has joined DAC Beachcroft as head of banking.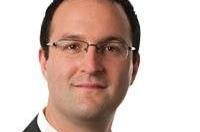 Wall has broad banking and debt financing experience with a particular focus on leveraged financing transactions, corporate lending transactions, structured financings and restructuring situations acting for financial institutions, private equity sponsors and their portfolio companies, credit opportunity investors and listed corporates.
His remit will see him take charge of the firm's banking team including colleagues in the firm's well-established real estate finance and corporate law practices.
John Williams, head of business advisory at DAC Beachcroft, said, 'Chris's recruitment as head of banking represents a major statement from the firm and its business advisory and real estate teams.
'His broad-based finance credentials and blue chip CV meant his signature was much sought after. We think we have hired an exceptional candidate and now have a great opportunity to really develop our banking and finance practice.'
Chris said, 'DAC Beachcroft has developed a strong presence and client base in the City of London, across the UK and internationally, which will present significant opportunities in the banking and debt finance space. I'm excited to join a confident firm with such high aspirations for growth.'
David Pollitt, DAC Beachcroft's managing partner, added, 'This is a key hire for our corporate and commercial practice, and underlines the firm's ambition and capacity to attract the best talent. We look forward to seeing Chris's contribution to DAC Beachcroft and to our clients.'