International law firm DAC Beachcroft has strengthened its claims solutions business with the appointment of a new London-based partner, David Johnson. Johnson joins from Weightmans, where he led its political and markets advisory group for four years.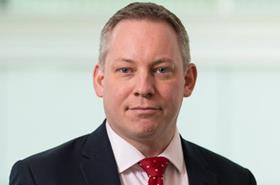 Johnson specialises in handling complex, large-loss and catastrophic injury cases, particularly those involving severe traumatic brain and spinal cord injuries, amputations and high-value fatal accident claims.
Commenting on the appointment, Craig Dickson, CEO of DAC Beachcroft Claims Solutions, said, 'We're delighted to welcome David to the partnership, as we continue to grow our Claims Solutions business. His credentials are an excellent fit for us. His extensive experience of handling complex, high-value personal injury claims adds additional expertise to our nationwide complex and catastrophic injury group, while his knowledge of and insight into the wider civil reforms and other trends and issues affecting the insurance market dovetails perfectly with our advisory work for clients.'
Johnson added, 'DAC Beachcroft is second to none in terms of its strategic advice to clients around civil litigation reform. It is also a market leader when it comes to the handling of catastrophic injury claims. I am very happy to be joining the firm and I can see many exciting opportunities ahead.'
Described by the Legal 500 directory as a 'tactical thinker, with a wealth of experience and know how', Johnson is a member of the International Underwriting Association's cross-party group on the Rehabilitation Code and has given evidence before government and the judiciary on a variety of civil procedure issues, most notably including the discount rate.