Law firm Beale & Co has recruited specialist construction lawyer Killian Dorney as partner.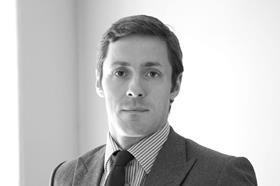 Dorney acts for employers, contractors, subcontractors and consultants, as well as their insurers, advising on all aspects of construction contracts.
Dorney, who worked with the firm earlier in his career, rejoins from A&L Goodbody.
Partner and head of the Dublin office Tara Cosgrove commented: 'We are delighted to welcome Killian back to the firm. His joining cements our commitment to the Irish construction market and to providing a full service construction offering. His experience and reputation adds significant weight to our team as specialist domestic and international construction lawyers and we are looking forward to working with him'.
Dorney added: 'Having worked with Beale & Co earlier in my career, I am excited to once again be joining the leading international specialist in construction, engineering and infrastructure law. I look forward to working with the teams in Ireland, the UK and the Middle East to grow Beale & Co's domestic and international offering'.