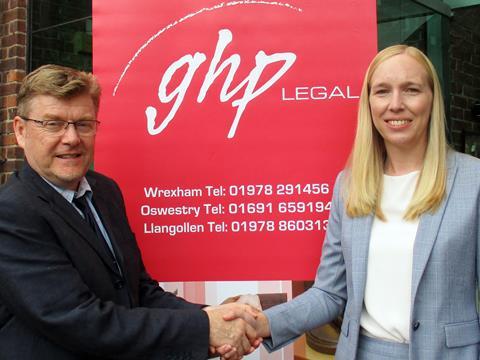 Wrexham based firm GHP Legal has appointed Rachel Lillie to its head office commercial and civil litigation team.
Having held previous legal positions in Chester and Nantwich, Lillie has gained a particular expertise in the field of wills, trusts and estate disputes, dealing amongst other things with claims for financial provision from an estate and challenges to the validity of wills on the grounds of lack of capacity, undue influence or fraud. She represents both individuals and companies in a broad range of matters including property and neighbour disputes, professional negligence and contractual disputes.
GHP Legal has around 100 employees and is one of the largest independent law firms in the region.
GHP legal partner Robert Williams, said: 'Rachel is a welcome addition to the commercial and civil litigation team here at GHP Legal and will be a great asset to the firm hopefully for many years to come. Her wealth of legal knowledge combined with her determination to succeed and get the best outcome for the client is the perfect recipe for an eminent career in the law.'