London law firm, Mackrell Turner Garrett, has recruited a new solicitor, Sehaj Lamba in its Corporate and Commercial Department.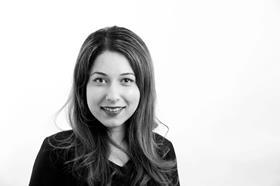 Sehja has previously advised businesses ranging from start-ups to multinational companies across a range of sectors on commercial matters.
She brings with her, expertise in a number of areas including acquisition, protection and exploitation of intellectual property rights, data protection, technology contracts covering software development and licensing, app development and website terms.
Speaking about her appointment, Sehja said: 'I am very excited to be joining Mackrell Turner Garrett and I hope that my expertise will prove useful to the existing Corporate and Commercial Law department.'
Nigel Rowley, managing partner at Mackrell Turner Garrett, said: 'It is clear to me and the rest of the team that Sehaj is a very forward-thinking solicitor, who is clearly focused on providing a high level of service to clients from a diverse range of sectors. We are delighted that she is joining the firm and we have high hopes for her future in our team.'