Setfords has hired Pearl Moses as compliance director.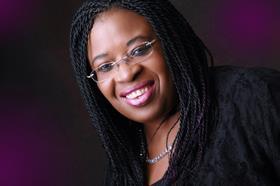 Moses is a seasoned legal professional and a solicitor with over 18 years' experience in private practice, legal publishing and regulatory compliance issues.
She joins Setfords from her previous role as risk and compliance lead at the Law Society. Since joining the Society in 2003 Moses has held a range of regulatory roles including senior technical adviser with a policy formulation, training and adjudication remit. She has specialised in creating tailored compliance solutions and interventions to help firms and in-house legal teams embed sound risk management principles and best practice client care and complaints handling systems.
Moses is a speaker, trainer facilitator and coach in the risk and compliance circles.
Chief compliance officer David Rogers said: 'We are delighted to have Pearl on board. Her depth of experience and knowledge in risk and compliance will greatly benefit our rapidly-expanding firm.'