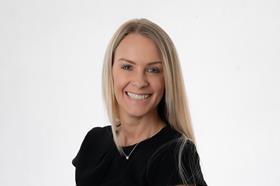 National law firm Simpson Millar has expanded its military claims team with the appointment of senior associate solicitor Louisa Donaghy.
Donaghy, who joins the firm from law firm Wilkin Chapman, will be based in Lincoln.
She has more than 15 years' experience representing members of the Armed Forces community, with particular expertise in non-freezing cold injury claims, and claims involving bullying, harassment, abuse, and sexual abuse. She will also advise both serving and former members of the armed forces on Armed forces Compensation Scheme (AFCS) claims and appeals.

Donaghy manages high value civilian personal injury claims and has successfully represented hundreds of service personnel, achieving settlements in excess of six figures in many cases.

Head of military claims Steven Horsley commented: 'I am delighted to welcome Louisa to our established, national military claims department. Her many years of experience representing members of the armed forces community, along her with niche practice in bullying, harassment, and sexual assault cases, will further bolster our ability to be open and available to our clients when the need us most.

'Her approachable manner and unique understanding of the environment faced by service personnel, veterans and their families, complements our existing network of highly experienced and dedicated legal experts.'

Donaghy added: 'Throughout my career I have been motivated to provide the best possible legal advice to my clients at what is often a very difficult and challenging time in their lives, and I am delighted to be joining a firm that strongly believes in that approach and ethos.
'Simpson Millar's established Military Claims department has a formidable reputation when it comes to protecting the rights people who have been mistreated, or who have sustained an injury while serving in an armed forces capacity.

'The MOD have a duty to take reasonable steps to make sure that all Armed Forces personnel are safe whilst in training, and on operational duties - when this is compromised it is right that they have access to the justice they deserve.'