National law firm Irwin Mitchell has recruited Tim Rayner as a new real estate litigation partner. Rayner joins from Browne Jacobson where he jointly headed the property disputes team.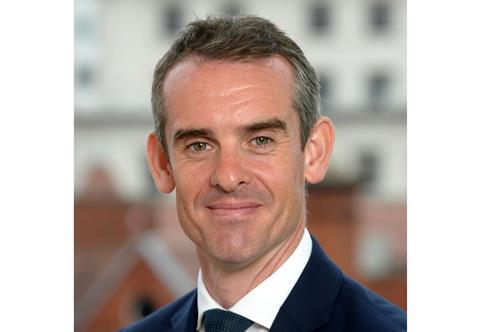 Tim will be based in Irwin Mitchell's Birmingham office, where he joins a team of real estate partners led by IM's Ben Acheson. However, he will have a wider brief to provide real estate litigation services to Irwin Mitchell's national clients and win new work for the team. The real estate litigation team, now based across the London, Manchester, Sheffield and Birmingham offices, acts for blue chip national clients such as Thorntons, Henry Boot, Logicor and Dobbies Garden Centres and aims to grow further.
Tim has experience in real estate disputes both in relation to actual litigation and more frequently, working with clients in managing their portfolios and avoiding disputes. He has particular expertise in contested renewals and dilapidations. He acted on perhaps the two most high profile recent dilapidations cases: In 2017 he acted for the successful defendant in the widely reported Acredart Limited & Car Giant Limited v London Borough of Hammersmith and Fulham [2017] EWHC 197 (TCC) and in 2016 he acted for the Respondent in the Court of Appeal decision of South Essex Partnership University NHS Foundation Trust v Laindon Holdings Ltd (2016) EWCA Civ 377. The cases established Tim nationally as a leading dilapidations specialist.
Commenting on the new appointment, Adrian Barlow, national head of real estate at Irwin Mitchell said, 'Tim will be a great asset to the team. He has tremendous experience and following. Not only will he work closely with Ben Acheson and our real estate team in Birmingham to boost the practice locally, but he will help us develop our property litigation practice on a national level.'
Danny Revitt, joint head of real estate litigation at Irwin Mitchell added, 'Irwin Mitchell already has a strong real estate litigation practice advising clients in the investment, retail, development and occupier arena and we currently have a strong push into the education sector, where Tim also has considerable contacts and knowledge.'