Private client firm Foster Harrington Solicitors Limited has welcomed Tony Roe as its new head of family law.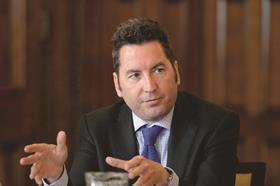 Roe, a family law solicitor for over thirty years, has worked for a number of family law teams and has ran his own firm.
He specialises in higher value and complex financial matters in divorce, issues between former cohabitees, and children disputes between parents including those involving contact and residence.
Roe also sat on the Advisory Group to the Law Society's Family Section.
He commented: 'I am very excited to be joining Foster Harrington at a time especially when it is going from strength to strength'.
Foster Harrington Solicitors is a boutique firm based in Camberley.