DWF has appointed Ulrich Jüngst as chairman of DWF Europe.
Jüngst previously spent 11 years with DLA Piper. He was a founding partner of its German practice and was managing partner in Germany from 2004 to 2012. He then became managing airector of DLA's Europe and Middle East business from 2012 to 2015. A specialist in corporate law and mergers & acquisitions, Jüngst joins DWF from JP Rechtsanwälte, a Cologne-based boutique firm of which he is a founding partner.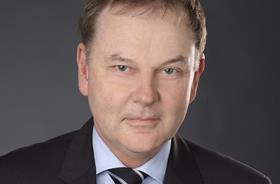 DWF has six offices in mainland Europe with more than 35 partners or partner equivalents and more than 80 other fee earners across Belgium, France, Germany and Italy.
Stefan Paciorek, CEO of DWF's International division, said: 'Our International business has grown significantly in the last two years and further expansion within Europe and around the world is central to our future strategy. We have created this new position to further strengthen our leadership team. Ulrich's experience of building a very successful practice in Europe's largest economy and of driving collaboration and growth across the continent more broadly will be of great value.'
Jüngst added: 'This is an exciting new challenge. DWF is a fast-growing business and has a strong existing network in a number of European markets, but there are significant opportunities to further develop its capabilities and presence.'