Weetabix Food Company has unveiled a new senior appointment with the announcement of Helen Wilson as head of legal.
Helen will lead the Weetabix legal team and take responsibility for overseeing the legal function of the business, both in the UK and overseas, while working closely with the senior leadership team and a range of departments to address a spectrum of legal matters including property, commercial contracts, health and safety, intellectual property and data protection, and efficiencies and compliance.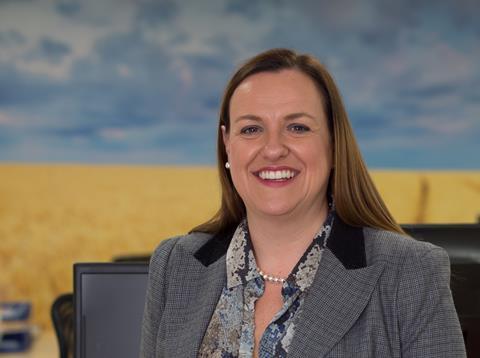 Helen, who succeeds Chris Thomas, comes to Weetabix from Adam HTT, the digital commission specialists, where she served as legal director. Prior to that Helen was head of legal at the Deltic Group; before which she was partner at Shoosmiths, where her responsibilities included advising funders and borrowers in corporate banking, acquisition finance and asset-based finance.
Helen commented: 'Weetabix is a brand I have always wanted to work with so I'm very pleased to join the team. While Weetabix is a market leader, it also remains very much a family-focused brand and the producer of much-loved every-day products. My own children love Weetabix – and I enjoy a bowl of Alpen, so I'll certainly be making the most of the breakfast in the office.
'I'm relishing the opportunity to lead the dynamic legal team at Weetabix and give it and the business the benefit of my extensive experience. I consider myself an enabler rather than a naysayer; I'm solutions driven and have the commercial focus to deliver meaningful change and progress for the benefit of my team and the Weetabix brands.'
Richard Martin, chief financial officer at Weetabix, said: 'Helen joins us with a wealth of legal experience. Our team will benefit greatly from her leadership and support in our efforts to strengthen and improve the business. Helen is typical of the top talent we are keen to attract and nurture. She has the energy and drive which will help us take our brands forward through an ever-improving approach to addressing legal obligations and responsibilities in everything from contract negotiation to essential compliance.'