National law firm Weightmans has appointed a private client specialist to lead the wills, trust and estates team in Liverpool.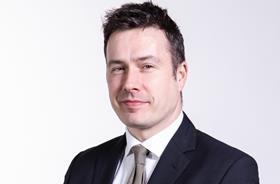 John-Paul Dennis advises on all tax planning, trust, Wills and probate matters for a wide range of clients. Formally partner at Kirwans in Liverpool, Dennis has over 14 years of experience in providing guidance to business owners and high-net worth individuals on succession planning, lifetime and post-death tax planning.
He also brings experience of working with the Court of Protection and the Office of the Public Guardian and is a registered member of the National Association of Solicitors for the Elderly, as well as a professional trustee for various family trusts.
Dennis said: 'Weightmans is known for helping clients navigate complex personal and commercial matters with care. For many clients, their business and the demands that go with it is their priority – so helping them take care of this business and their family assets is mine. I am delighted to have joined a firm which shares this outlook.
'I look forward to working with my colleagues across the firm to further grow the team in Merseyside and the wider North West region.'
Carole Atkinson, partner and head of private client said: 'Good estate planning is essential for positive financial health and overall peace of mind – and trust in your advisor is key. At Weightmans, we pride ourselves on our strong client relationships and John-Paul's reputation in customer care is second to none. We are delighted to welcome him to the team.'