Winston & Strawn LLP announced today that Christopher Skipper has joined the firm as a partner in the corporate and finance practice in Dubai. Skipper was previously senior in-house counsel at Dubai-based investment firm Istithmar World.
'With the addition of Chris to the team, we continue to focus on the strategic growth of our key practice areas and markets,' said Campbell Steedman, Winston's managing partner. 'With a strong background in private equity, we are excited by his arrival, which continues the momentum we have experienced in growing our Dubai office, as well as our corporate and finance practice in the GCC and wider region.'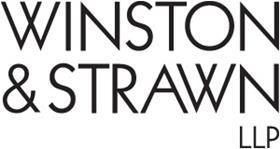 'In addition to his corporate and M&A capabilities, Christopher brings key in-house experience at one of the region's leading investment businesses,' said Dominick DeChiara, chair of the firm's corporate department. 'He will add significant value as we continue to expand on the strong business connections between Dubai and other global business hubs to better serve our clients.'
Over the last decade, Skipper has advised private and quasi-government entities in the Middle East, Europe, and the United States. His practice focuses on international private equity and cross-border mergers and acquisitions transactions, joint ventures, and corporate structuring across the Middle East region.
Skipper's appointment is the latest in a series of lateral hires for Winston's growing Dubai hub following the additions of Campbell Steedman and Shibeer Ahmed in late 2016.