EMW, the commercial law firm, is proud to announce the appointments of Sarah Naylor and Frank Bouette, both currently partners at Top 20 law firm Irwin Mitchell.
Sarah Naylor, a partner in Irwin Mitchell's banking team, and Frank Bouette, a partner in the firm's restructuring team, will head EMW's new Gatwick office as principals when it opens in April 2018.
EMW says that it will shortly be looking to make further new hires for the Gatwick office.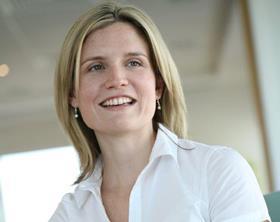 Sarah Naylor advises institutional lenders on acquisition finance, property & development finance, mortgage regulation and general lending. She also advises fund managers on the establishment, structuring and operation of funds. Sarah is one of the UK's leading advisers to lenders on mortgage and savings products documentation and related regulatory issues.
Frank Bouette is a restructuring and insolvency lawyer, specialising in guiding entrepreneurs through financially challenging situations for their businesses. Frank also acts on complex offshore and onshore transactions relating to the dissolution and realisation of assets.
Both Sarah and Frank joined Irwin Mitchell in December 2015, when it acquired their previous firm, Thomas Eggar.
EMW says that the opening of the new office in Gatwick represents the next stage of the firm's strategic growth. Based in Milton Keynes with a London office on Chancery Lane, EMW prides itself on providing clients with the highest levels of service leveraging off its geographical position to grow its business in the area between Northampton and London.
Ian Morris, chairman, at EMW, comments: 'We're enormously excited to be entering the next stage of our development by opening in Gatwick, and to be welcoming two more very accomplished lawyers to the firm, in Sarah Naylor and Frank Bouette.'
'It is a huge endorsement of EMW and our strategy for Sarah and Frank to choose to join EMW from one of the biggest firms in the UK legal services market.'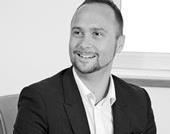 'Having an office in Gatwick will give EMW a unique geographical position in the legal services market with three offices, two within easy reach of London to the north and south, as well as in London itself. We believe that this significant increase in our geographical footprint will create an exciting opportunity for the continued growth of our business from all three locations.'
'We are looking forward to supporting Sarah and Frank as they build EMW's presence to the south of London, and expand the range of services we are able to offer our clients, especially in the restructuring, banking and financial services sectors.'