North East law firm BHP Law has appointed Jemma Ebdon as partner.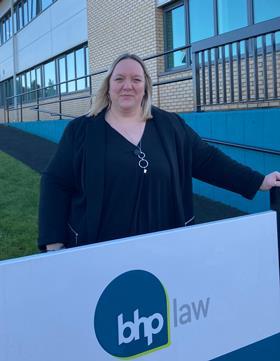 Ebdon joined BHP Law in 2010 as personal assistant to senior partner Peter Blackett, before joining the conveyancing team as a secretary two years later. After training to become a licensed conveyancer, funded by BHP Law, Ebdon went on to lead the 18-strong conveyancing team.
Managing partner John Pratt said: 'Jemma has progressed with the company since she joined us 12 years ago, and we are delighted to have made her a partner. It demonstrates our commitment to growing our own talent.'
Ebdon commented: 'I'm extremely proud to have been made a partner at such a well-established company with traditional core values. It's a business that believes in investing in its staff, and I couldn't have done it without the support I've received.
'I love the fast pace and, when you work in conveyancing, it's about helping to make dreams come true. It's a lovely feeling to be able to make the call to people to tell them they can pick up the keys to their new home.'
BHP Law has offices in Darlington, Durham, Newcastle, Teesside, and Tynemouth.