Social justice law firm Thompsons Solicitors has appointed its first female chief executive.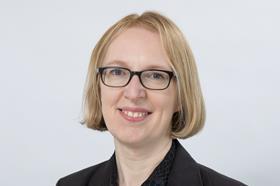 Clare Mellor, who joined Thompsons Solicitors as a personal injury solicitor in 2001, has held the position of operations director on the firm's executive board for five years.
She will take over from Stephen Cavalier who retires after 33 years at the firm, 14 as chief executive.
Cavalier commented: 'I have been increasingly conscious that, as the union leaders I have worked with retire, and as we emerge from the Covid-19 lockdown, I need to step aside for a new generation of leaders who are ready and primed to take over to meet the challenges of these unique times.
'I am proud that the firm will enter its second century under the leadership of a woman. Clare has shown real leadership in the firm and will be a fantastic chief executive with fresh ideas for a dynamic future, in which, I am confident, the firm will flourish. I wish Clare, and the team she will gather around her, every success.'
Mellor said: 'It is an honour and a real privilege to be asked to take on the role of chief executive at such an historic moment for the firm, after Stephen's considerable contribution.
'While my appointment represents real change, in terms of both generation and gender, there will be no alteration to our commitment to the trade union and Labour Movement or providing a first-class service to claimants that has always been Thompsons' hallmark.'
Thompsons Solicitors, which opened in 1921, has 18 offices across the UK.