Kingsley Napley LLP has appointed Sophie Kemp as the firm's new head of public law.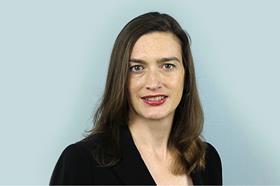 Kingsley Napley's public law team includes five partners (Adam Chapman, Stephen Parkinson, Emily Carter and Nick Wrightson, in addition to Kemp) and advises individuals, charities, professional organisations, companies and regulatory bodies on judicial review applications and proceedings, major public inquiries, inquests, data protection matters, investigations, government and administrative law and requests to go before Select Committees.
Kemp, who has been a partner at Kingsley Napley since 2016, is an experienced public lawyer specialising in judicial review, large scale investigations and public inquiries. She also leads the firm's business and human rights group.
She is instructed by the Royal Institution of Chartered Surveyors in connection with the Independent Review carried out by Alison Levitt QC. Earlier this year she represented The Corporate Responsibility (CORE) Coalition and the International Commission of Jurists in their intervention in the Supreme Court case of Okpabi v Shell, a landmark case on corporate accountability brought by thousands of claimants in respect of pollution in the Niger Delta.
Senior partner Stephen Parkinson commented: 'There is huge scope to grow our Public Law practice in light of the expanding impact of the state on people's lives and an ever-increasing array of new legislation that requires proper scrutiny. We have big ambitions and I am confident Sophie's energy and vision will help us to take the practice to the next level.'