Solicitor Georgina Parkin has been promoted to managing director at Yorkshire firm Truth Legal.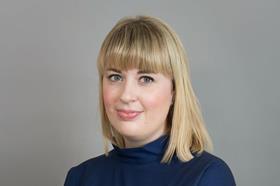 Parkin, who specialises in personal injury law, civil litigation and employment law, will lead the expansion of the Harrogate-based firm as it looks to launch a specialist immigration law department.
Truth Legal has recently opened a specialist consumer law department and a property litigation department.
Parkin - vice-president of Harrogate and District Law Society - has worked for the firm for six years and joined its board as a director in 2016.
She said she is looking forward to 'working with the home-grown legal talent that exists across Truth Legal' and added: 'My career began here as a trainee solicitor, and it has been a great experience to contribute to its future success, and at the same time to see similar growth in my career.'
Former managing director and company founder Andrew Gray said: 'Georgina has been a key member of the team at Truth Legal since we were in our infancy ... As the firm's first lawyer hire, I don't regret the 14-hour job interview which Georgina endured all those years ago.'