Law firm Dentons has appointed Italy managing partner Federico Sutti as a global board member.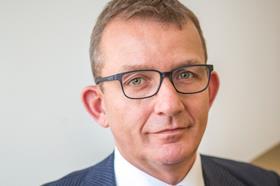 Sutti led the openings of the Milan and Rome offices in October 2015 and July 2016 respectively.
Sutti commented, 'I am excited to be a part of this esteemed group which, as a truly polycentric firm, has representation from every region within Dentons. I look forward to helping to foster a firm-wide culture that is focused on finding solutions to our clients' business challenges and that is open to embracing the changes necessary to adapt to the quickly evolving legal profession.'
Dentons global chairman Joe Andrew added: 'The Global Board plays a critical role in driving innovation and delivering value to our clients, and Federico, who was instrumental in establishing Dentons' successful Italian presence, will be a terrific addition to the group'.
Sutti will continue in his leadership role as a Dentons Europe board member.
Since 2015, Dentons' presence in Italy has grown from 21 to more than 130 professionals.