Yorkshire law firm Switalskis has appointed Tim Halstead to director and chair of the management board.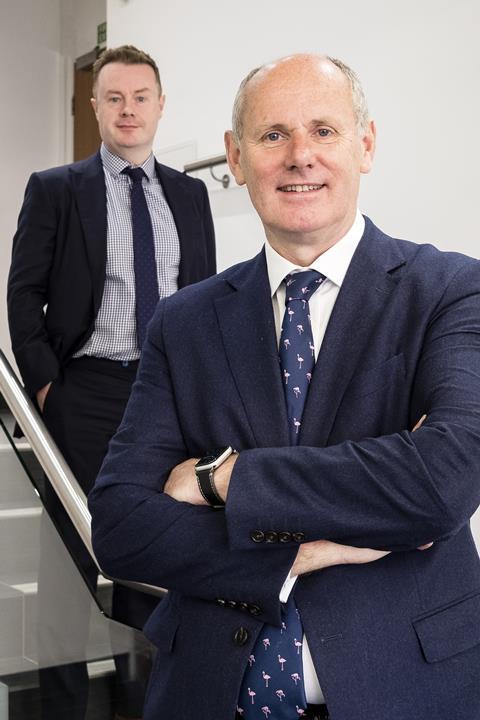 Halstead joined Switalskis as chief operating officer in September 2020 to work alongside managing director, John Durkan, across the group's 12 offices and support the firm's expansion plans.
In his role as chair, he will lead the seven-strong management board as it continues to pursue a growth strategy that has seen the group acquire medical negligence specialists Pryers Solicitors and Doncaster firm Atherton Godfrey in the last 12 months. The firm also welcomed the former Keebles Sheffield family and child care law team in June and expects to make similar announcements in the year ahead.
Halstead, who spent 26 years as managing partner at Shulmans LLP, commented: 'It was the Switalskis culture and approach that attracted me to the firm, which puts people and clients ahead of everything else. It has given me a strong platform on which to build and help to put structures in place to accommodate the rapid growth we have seen over the last year.
'Looking ahead, my role will involve embedding the new firms and teams into the business, supporting those teams to do their jobs well, and leading the attraction of more talented individuals into the company. There are lawyers out there looking for law firms that take their work seriously and take the welfare of their people just as seriously. That's what I've found to be the case at Switalskis, and that culture is helping us build a very strong team. We've got some great work, and we're looking for more people to help us do it.'
Durkan added: 'Tim has added immense value to the business over the last 12 months. His knowledge and industry experience will continue to support our strategic direction and help us capitalise on future opportunities as he takes on the role of director and chair of our management board, which I have no doubt will continue to thrive under his leadership.'