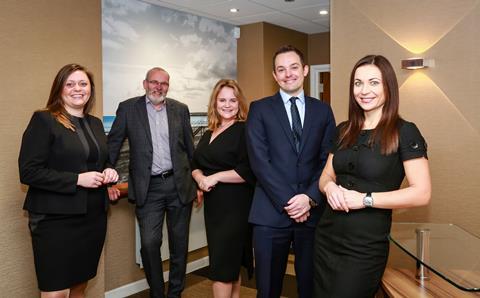 Two former trainees have been promoted to partner at Ellis Jones Solicitors.
Kate Brooks and Katie Taft bring the number of partners at the South-coast law firm to 13 including six former trainees.
Kate joined Ellis Jones in 2009 and was appointed an associate five years ago. As well as the firm's head of employment, and part of the business services team, she will also take on the role of people and HR partner. Kate has been pivotal in many Ellis Jones' projects, including the launch of the firm's same-sex legal service last October.
Katie joined Ellis Jones in 2008 and was also appointed an associate five years ago. She specialises in family law including divorce, finances and disputes involving children including international child abduction and relocation. Katie has been shortlisted for the 'Lawyer of the Year' award at the Dorset Legal Awards 2018.
Nigel Smith, managing partner, who also joined Ellis Jones as a trainee, said: 'Both Kate and Katie are highly valued members of the team and have made a huge impact in their time with us. Their promotions are richly deserved.'
Ellis Jones has also announced the promotion of Ian Butterworth to senior associate in the family team while Anna Zeeva is promoted to associate in the commercial property team.