Director of Leonard Curtis Legal, Manchester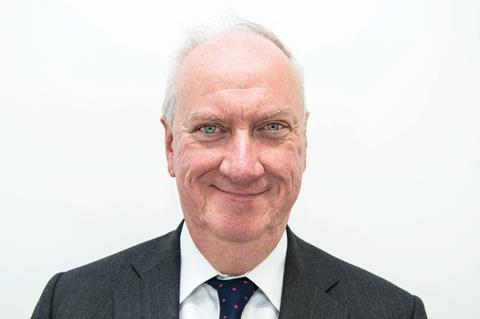 What first pushed me towards a legal career was when I became a punk rocker at 17 and wanted to challenge authority. Law felt like a way to achieve that objective.
I read law at John Moores University in Liverpool before my training contract with Benjamin Kay & Co in Bootle. Shortly after qualifying, I was representing a client in Liverpool Magistrates' Court when a lawyer came over to me and said: 'I've been watching you and you are good, do you want to come and work for me?' It was Rex Makin who in the 1980s was the most well-known lawyer on Merseyside. I accepted and it was amazing experience for a newly qualified solicitor. Rex was light years ahead of everyone else in the profession. Later, when I joined DWF I found out that their insurance team had a separate department that was dedicated to dealing only with correspondence from Rex!
I was always interested in what made businesses tick so I ended up specialising in commercial and business law. The best bit of the job is still walking around a company with the management team while they tell me what the business does and all that goes into the product or service. As a lawyer, I don't think you can properly serve the client unless you fully understand how the business works.
I started at DWF in 1990 as an assistant solicitor doing a mix of commercial litigation and insolvency law-related disputes. My role developed with promotion to salaried partner, equity partner, managing partner of the Manchester office and board member for 12 years. The firm was constantly evolving and growing throughout my 25 years there and it created many new and interesting opportunities for me to pursue.
After that I needed a new challenge and moved to Leonard Curtis Legal. Although clients often said I should set up my own firm, I never did because I realised I would not be able to sleep at night. Leonard Curtis had been a client for many years while at DWF and it presented the opportunity to run a firm on my own terms, but with its financial and commercial support. I joined in 2016 and we have seen significant growth in just four years.
The pandemic has not affected the type of work I do to any great extent. We are always busy and therefore our work has continued with a few war stories – some good, some not so good – about how businesses reacted to the challenges caused by the virus. Due to my experience in the management of a law firm, much of our work involves supporting other law firms, especially where they have financial pressures.
Recognising when a law firm is in distress and what steps to take is never easy. The first signs of trouble are often when the principals begin to fall out. Such disagreements often mask underlying business issues that start to unravel. It is often the usual story, too much lock-up in work in progress, bills not being issued on time or in some cases not at all and then poor cash collections. But the underlying issue is normally culture. Get the culture wrong in a professional services environment and no matter how fancy the offices, there will be problems. One of the things that I was most proud of at DWF was that I felt that we got the culture right and I am sure that was a major reason why the firm grew so rapidly.
How easy is it for a law firm to recover? It is very difficult. The historic structure of many law firms means that when a firm hits a sticky patch, it can go downhill quickly, the good lawyers sometimes leave with clients and then what may be an already cash-strapped business falls into a downward spiral.
The hardest case I was ever involved in was the restructuring of the Kwik Save supermarket chain back in the early noughties. I did not go to bed for three days!
In terms of memorable career highlights, I led the team at DWF that took over Cobbetts in 2013. We acquired a business employing over 400 people in three different cities and we did the entire deal in two weeks without losing a client. It was also transformational for the combined businesses.
Looking back, and incredible though it seems, the other memory is from 1981. I drove to the local paper shop near my parent's house, bought The Times and found the page with all the results of the Law Society Final Examinations – and my name was there. I had passed all heads first time and was on my way to being a solicitor. The letter with confirmation came two days later.