Consultant at Land Law, Altrincham
Having spent more than 45 years in the law (and now about to retire), I can sincerely say that I have enjoyed my career. I almost chose an entirely different profession. I was drawn to history but my parents encouraged me to think of taking up the law, despite neither having any connection to it. In the summer holidays I worked at a local solicitors' office in Halifax and my mind was made up.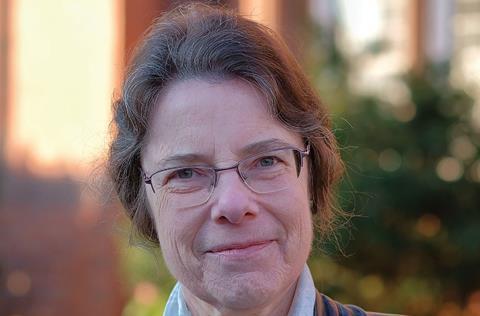 After gaining a first-class degree from Nottingham University, I was fortunate to obtain articles with Herbert Smith in London. It was then (by today's standards) a small City firm, but very well-respected.
The firm's offices were at London Wall and had few of the comforts we have all become used to. There was a water-powered lift and there were gas fires in most rooms which had to be turned on first thing to keep the offices warm in winter. There was also a telex machine in the basement and outworkers who produced engrossments of leases. Decades before email, the day's work might not really pick up until the morning post arrived.
During the two years before qualification, I worked across seats in various departments. I relished my time in the company commercial team but preferred commercial property, partially because the partner to whom I was articled, Andrew Congreve, was a leading light. When I was offered a job in property after qualifying, I leapt at the chance and have never regretted it.
Despite only one other woman undertaking articles at Herbert Smith in my year, the firm was progressive for its time. It was a meritocracy, regardless of gender. When I qualified in 1974, only 7% of all solicitors with a practising certificate in England and Wales were female.
I moved to Manchester in 1977 to Addleshaw Sons & Latham (as it was then called). I started on £4,000 a year as a three-year-qualified solicitor. Even after allowing for inflation, this was far less than an equivalent salary today. Later, I learned that some senior partners wondered at the time whether I was overpaid.
There were no female partners in the firm (I became the first in 1981) but I personally never encountered any barriers, even though I heard through the Association of Women Solicitors about the problems many other women lawyers had.
Property law offers the opportunity to work in many different areas. I have been involved with railways, airports, coalfields, regeneration sites, development properties, landlord and tenant matters, commercial and industrial buildings. The work has also involved planning, environmental, highways and construction issues. The diverse aspects are all part of the appeal, and the intellectual challenges and contacts with commercial clients have added to this. Providing solutions to problems is exciting.
I started on £4,000 a year as a three-year-qualified solicitor. Later I learned that some senior partners wondered whether I was overpaid
New legislation and procedures are always a challenge. The change from unregistered to registered titles has been major, as has the use of technology to finalise documents and complete transactions previously carried out in person.
Highlights have included: having documents I drafted challenged (and prevailing) in a dispute between the parties in the High Court; seeing a 25-year lease which I completed come up for renewal; and watching what are now high-profile buildings being constructed and let.
I had many happy and hardworking years at Addleshaws. When I retired from there, I always intended to continue practising law but on a part-time basis. Angus Whyte, formerly at Addleshaws, got in touch after his own firm, Land Law LLP, had been established. I joined as a consultant in 2005.
Land Law is a very different firm. It deals only with commercial property matters, non-contentious and contentious. It is somewhat unique in being home to some very talented individuals with a wealth of experience, in a very supportive environment, but without any sense of internal competition. Instead, the focus is on what I believe to be the key characteristics for any lawyer: integrity, knowledge of the law and providing clients with the best service possible.
Even after retirement, I would like to retain some involvement with the law but without the day-to-day responsibilities, something which I will be rather glad to step back from.
Diana Craven is a consultant at Land Law, Altrincham