Ex-Tesla and ex-BigLaw attorney, contract expert, and founder of the How to Contract practical training platform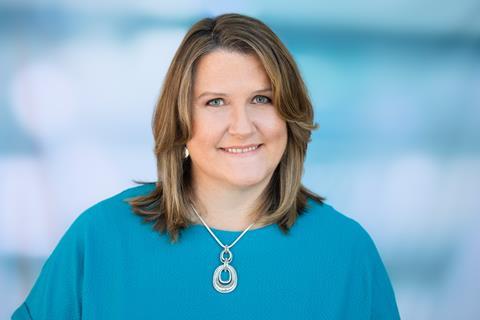 I attended Emory University School of Law in Atlanta on a full merit scholarship. After graduating, I spent a year studying international commercial dispute resolution as a Fulbright Scholar at the University of British Columbia in Vancouver, Canada. Later, I moved to Washington, DC, where I got my first attorney job working on franchise matters.
As part of my first job as an associate at a franchise law boutique — which I chose because it involved international issues — I was working on both regulatory and contract matters. I dreaded the regulatory work because of what I saw as arcane rules but loved the contract work. It wasn't until I switched to technology transactions that I truly fell in love with my job which was focused entirely on drafting and negotiating contracts.
What I especially love about contracts — and what makes it both stressful and fun at the same time — is that there is no one right answer. Each contract is a challenge to draft and negotiate words that protect your client but that your counterparty will approve. I've always loved that working with contracts feels just like solving complex puzzles.
I started working at Tesla in late 2016. It was the best job of my life. The work I did was meaningful and cutting-edge. I was the lead attorney for vehicle-related environmental commodity contracts at a time when Tesla dominated this market. I helped develop and expand their contract programmes for selling zero-emission vehicle credits, greenhouse gas credits, and other related products.
I loved the atmosphere. Tesla had very little bureaucracy and seemed to avoid the petty politics I'd experienced at other jobs. It also was a pure meritocracy. I felt how I imagine a major league baseball player feels, as 99.9% of the people I worked with were rock stars at the top of their game.
I joined Tesla after it acquired my prior employer, SolarCity. I initially continued my work managing the solar power supply chain but transitioned after a few months to lead the vehicle-related environmental commodity contracts.
The biggest change for me during my time there was how it grew my confidence. Despite having a successful career for the 22 years before joining Tesla, I'd been plagued with a constant, nagging feeling of self-doubt and terrible imposter syndrome. But working with the caliber of people at Telsa, I grew more confident in my skills. I thought: 'If I'm good enough to succeed at Tesla, I must really know what I'm doing.'
After being at Tesla for about a year, I found myself feeling antsy. I loved the work and my client team. But I couldn't shake that feeling that I needed something different.
After a solid year of soul searching, I realised I wanted the freedom to do the kind of work I like, set my own schedule, work with the kind of people I want to work with, and create daily experiences that reflect what I want to do. I decided that being my own boss and opening my own firm was the only way to truly achieve that.
How to Contract [a practical training platform] was born from my career-long frustration that there was no one training on the job skills and practical understanding needed to draft and negotiate contracts. There were lots of people talking about how to draft clearly, how to negotiate generally, but no one explaining the how, when, and why of what we contract lawyers do in our jobs every day.
In 2020, I decided to grow my law firm. I thought the best way would be to demonstrate that I was great at commercial contracts. Posting on LinkedIn seemed a good way to achieve that. As part of a 30-day challenge to post every day, I started posting contract tips and immediately had a huge response. There were so many professionals like me, eager to develop better practical contract knowledge and skills. After people started asking me to share a PDF with all the tips, I self-published a book called 'Practical Tips on How to Contract'.
With the success of my posts and my book, I knew it was time to start giving back. I wanted to create a programme to teach lawyers and professionals all the things I had learned over my career. That's why I created the How to Contract training platform, which we launched in March 2021.