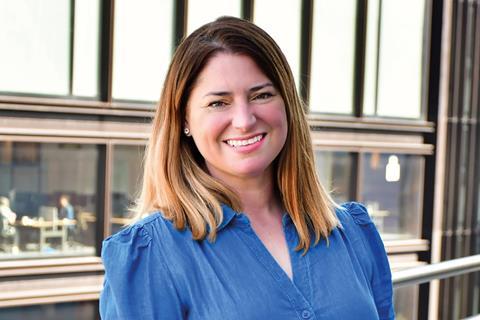 My school careers adviser told me 'as a reasonably bright girl you should study librarianship at Aberystwyth'. I was near the top of my year in most subjects so was pretty sure that this wasn't a path I wanted to take. Part of me wished to prove him wrong by doing what I perceived to be one of the hardest professions to enter (medicine was out as I am too squeamish). Neither of my parents went to university and it was uncommon in my wider family, who have primarily farming backgrounds, so I had no family connections with law. I actually wanted to study the history of art at the Courtauld Institute, but my parents said I should do something professional so I could earn enough money to enjoy art rather than study it.
I graduated in 1995 with a solid 2:1 and the NFU Insurance Law prize under my belt from the University of Birmingham. I also had reasonable fluency in French having studied in France for a year, but I couldn't get a training contract despite more than 250 applications over a three-year period. I did some temp work – data entry, telephonist, receptionist – to make ends meet after university and eventually secured a place on the graduate training scheme at Lloyd's of London in the year they delivered the recovery and resolution plan that saved the insurance market (1996).
I completed the scheme and became a business analyst in the strategy department but kept applying for training contracts. I eventually secured one with Beaumont and Son – an aviation law boutique firm which later merged with Clyde & Co. They didn't fund law school so I took out a loan to study at the College of Law, London, and started my training contract in 1998 – qualifying in September 2000. I moved to Warner Cranston (which was promptly merged into Reed Smith) on qualification as I wanted to focus on corporate Insurance law and was headhunted by Linklaters in 2002 because of my background at Lloyd's.
Given my experience in the business world, I was keen to move in-house. I preferred combining my legal skills with broader business skills rather than remaining in a narrow specialism in private practice. I became a general counsel at 29 – stepping into a greenfield role with a Lloyd's insurer as their GC and company secretary at the end of 2002.
'Company secretaries have such a critical role in the effective operation of governance that they need the best tools at their fingertips to be able to deliver future-fit governance'
I spent nearly 20 years in several in-house roles, all in financial services. My responsibilities spanned legal, compliance, governance and some operational aspects of businesses, ranging from startups to FTSE 250 and culminating in heading up the secretariat function at Lloyds Banking Group. During my time as a GC, I witnessed the birth of legal operations and the legal tech sector, alongside all the work GCs were doing to elevate the role of the in-house lawyers from a strictly reactive legal advice service to a critical function on an organisational level. The same impetus was not evident in the company secretarial and governance space, where working practices and technology – consequently the perception of the role – languished about a decade behind its legal cousin.
I had seen first-hand both the positive difference streamlined and effective governance could make to an organisation, as well as the negative impact if things didn't work so well. Company secretaries have such a critical role in the effective operation of governance that they need the best tools at their fingertips to be able to deliver future-fit governance. My underlying motivation for the career change [leaving private practice to co-found Kuberno] was to provide governance professionals with the technology that could revolutionise the way they deliver effective governance to their organisations – and hence elevate the role from administration to strategic adviser.
Governance, especially corporate governance, is often defined as the way a business or organisation is led and controlled. This can lead to misconceptions around the roles of governance and risk management, which are two totally different disciplines. I prefer to define corporate governance as how an organisation is steered and to focus on how and when decisions are made. This is closer to the root of the word governance in the Greek verb Kuberno, meaning 'to steer'. I am fascinated by governance as it defines how an organisation operates – where authority derives from, how it is delegated, how decisions are made and communicated and how accountability is determined.